The Canada Ambassador Program visits over 20 post secondary institutions across Canada. These visits are not just a campus tour – our students are the guests of the Universities and will be able to talk with admissions people and see the Universities in action as well as see how classes run and experience student life.
As the VIA train rolls along the rail road track the Canada Ambassador program keeps our students education on track by bringing our students to some of the top universities in the world. These include:
University of Victoria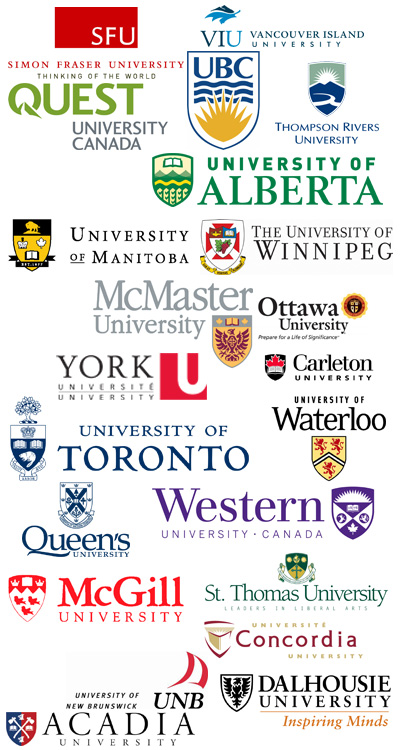 University of British Columbia
By visiting with these schools, seeing how the campus of each one operates and getting a true insiders feel for these schools our students will be able to make the best choice to keep their education on track as they move from high school into university.